Has Your Child Been EXPOSED to COVID or are YOU waiting for test results?
 Please keep your student at home and call the Department of Health to report. DOH 904-506-6217.
They will provide the next steps and notify the school of quarantine.
Please Call the Clinic. Nurse Johna will let the teacher know and correct any attendance issues. 
Your student will NOT be marked absent due to quarantine and the classroom teacher will provide work to be done at home. 
Have you or your Child Tested POSITIVE for COVID?
Please keep your student at home and Notify the Department of Health. DOH 904-506-6217. 
They will go over details and review your close contacts. Please be complete with your contacts. 
 Don't be fearful to talk to them, they will give clearance dates for student to return.
Please CALL the CLINIC after talking to DOH to let Nurse Johna know what's up. It does take time for the DOH to notify the school, so we always appreciate an early notice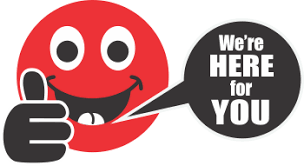 You are not alone!
Your school family is here to help answer questions and provide guidance. You may call the clinic at any time to speak to Nurse Johna about COVID or any other health concern for your child.
HOME TESTS cannot be used to return to school.  Students will complete the required 7 day ( or more in certain circumstances) quarantine  unless a negative Rapid or PCR test is completed on day 5  or later. Call the clinic if you have questions about lab  testing.
Free Rapid and PCR testing.  Saint Johns County Agricultural Center


3125 Agricultural Center Dr, St. Augustine, FL 32092 7am-4pm 7 days a week. 

ST JOHNS COUNTY DEPARTMENT OF HEALTH – Call for appointment

200 San Sebastian View, St. Augustine, FL 32084
(904) 506-6081

http://stjohns.floridahealth.gov

(Payment or Insurance may be required at these locations below)

CareFast+ (multiple locations)

Monday – Friday: 8:00 am – 2:00 pm
Saturday & Sunday: 8:00 am – 12:00 pm
St. Augustine: 904-819-7200

MedOne Urgent Care– 841 S Ponce De Leon Blvd Suite 4, St. Augustine, FL 32084

 

(904) 907-2229

Monday – Friday 9:00 am – 6:00 pm (May Change)
Saturday and Sunday 9:00 am – 5:00 pm (May Change)
Collection may be billed as a doctor's visit and/or lab test
                    NEW COVID POLICY 8/6/2021
Students will not be sent home for exposure until the end of the school day.
Students must complete their full quarantine as directed by the DOH. There are