St. Johns County School District Head Start provides a free pre-school program and comprehensive health and social services to eligible three- and four-year-old children and their families living in St. Johns County. Head Start is for income eligible families, proof of income is required.
SJCSD Bus Driver Recruiting
Every student in grades 3-5 has their password-protected account. Hour of Code is available until June, 2020.
Need help? Mrs. Bendt, MLIS
Before contacting your child's teacher about attendance, grades, homework, missed assignments, or tests, please visit Home Access Center using the button below.
FREE Office 365 ProPlus for your student is available now! Contact your student's homeroom teacher for login information.
Learn more
Please help us raise money for our school by sending in Box Tops, and Coca Cola bottle caps with codes!
Just place the items in a baggie, write your teacher's name on the baggie
and send it to school with your student. We tally them quarterly. This helps us raise funds.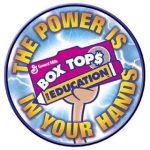 The "Mason Way" is one that nurtures a passion in every child for personal success, good character, and a desire to learn, explore, and better themselves as they grow to be responsible members of our community.
At Mason Elementary, we believe student success is fostered by a continuous commitment to improvement, which ensures well-rounded and motivated learners. We do this by maintaining a safe and dynamic learning environment, promoting high expectations for all students, nurturing determination, developing personal relationships, and involving our community.
District-Wide Registration
Registration for the 2020-2021 school year began on March 2nd.
New Students
District-wide registration for the 2020-2021 school year will begin on March 2nd. Starting on that date, you will be able to click the Register My Child For School button on our school website to complete an online registration form for your child.
Returning Students
Returning Student Verification email forms (snapcodes) will begin sending on Wednesday, April 29, 2020. Please note: you may receive your children's snapcodes on different dates, depending on student grade level and the school each child attends.
Current 6th grade students: Snapcodes for all 6th grade students will be sent at a later date due to the tdap vaccination requirement. If your 6th grade student is up to date with all immunizations, including the tdap immunization, and you have an updated copy of their HRS 680 immunization form, you can email [email protected] to request your child's snapcode. Otherwise, all 6th grade snapcodes be sent in the next few weeks.
FortifyFL is a website and app developed at the direction of the Florida Legislature. Any student, educator, parent or member of the public can report school safety concerns directly to law enforcement and school administrators anonymously and easily through the FortifyFL app or getfortifyfl.com.
This is just a reminder that anyone (parent, guardian, friend, neighbor, aunt, uncle) must have school access to attend an event at Otis A. Mason Elementary, have lunch with a student and/or attend an awards assembly. If you have not already done so, please complete the School Access Form. The process for approval may take up to 4 weeks, so please fill out the application sooner than later for any guests that would like to have school access. Once the application is approved, school access will be valid for three years.
Summer Stretch Online Learning
This summer we have an awesome opportunity for students called Summer Stretch. The Summer Stretch program has exciting activities in Math, Reading, Science, and Social Skills to stretch their learning all summer long! Official start date is Monday, June 1st. There are multiple activity options to engage your child for up to six weeks, ending Friday, July 10th.
When kids participate in Summer Stretch, they will enjoy
interactive math games,
interesting articles to read and videos to watch,
fun and engaging science activities to complete, and
relaxing and calming videos and activities to practice social skills.
Attendance is extremely important for students to be successful at our school.
It is also important that students arrive at school on time, and ready to learn! Parents are encouraged to utilize school bus transportation. Daily drop off begins at 8:00 am. If your child arrives after 8:30, you will need to come inside the school to sign them in.