Dear Parents!
At Otis A. Mason Elementary School, we are thankful every day for the partnerships that we are able to maintain with all of our parents.  The partnership of school-family-community collaboration enhances student achievement by helping to create future citizens who are well educated, able to maintain positive character traits, and have proper social and emotional development.  My hope is that this page will provide additional resources for you to continue the at-home development of our children, that you are already so deeply invested in.
I know that as a parent myself, sometimes just reading a simple parenting tip is a positive reminder and a good reflection on myself, to either change something I am doing or just give me the confidence boost that I'm doing it right!
A large part of our School's Culture is guided by our Character Counts! Program.  Our Monthly Newsletter gives parenting tips related to the Character Pillar each month.  I hope you will take  a moment to reach this section each month as it can be a good reminder of what we can do at home for/with our children!
If you or your child have any needs, please do not hesitate to reach out.  Communication is key in this partnership that we are developing.
Sincerely,
Mrs. Kathy Holtz
School Counselor
904-547-8437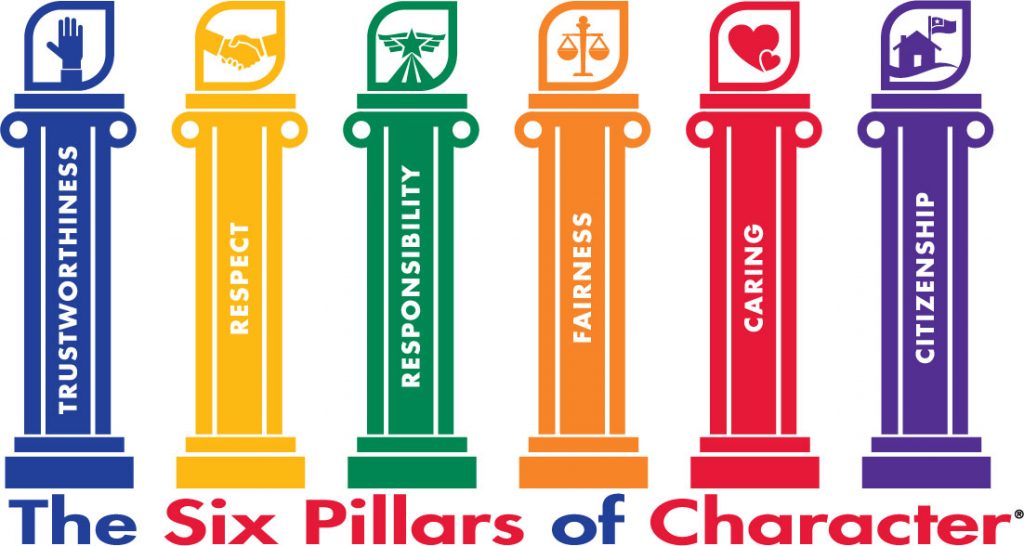 A HUGE PART OF OUR FOCUS AT OTIS A. MASON ELEMENTARY SCHOOL IS STRIVING TO BE A MODEL CHARACTER COUNTS! SCHOOL.  EVERY DAY WE INCORPORATE MORNING ANNOUNCEMENTS WITH SCHOOL WIDE LESSONS ON THE CHARACTER PILLAR OF THAT MONTH.  EVERY MONTH WE FOCUS ON SCHOOLWIDE LESSONS THAT PROVIDE STUDENTS WITH HANDS ON ACTIVITIES TO PROMOTE GOOD CHARACTER! EACH WEEK FOCUSES ON A DIFFERENT ASPECT OF THE MONTHLY PILLAR TO HELP STUDENTS UNDERSTAND WHAT IT TRULY MEANS TO BE TRUSTWORTHY, RESPECTFUL, RESPONSIBLE, FAIR, CARING, AND A GOOD CITIZEN.
TO VIEW OUR MONTHLY CHARACTER LESSONS/EVENTS PLEASE CLICK HERE AND SCROLL DOWN!
PARENTS! WE NEED YOUR HELP WITH INCORPORATING GOOD CHARACTER LESSONS WHILE STUDENTS ARE AT HOME AND IN THE COMMUNITY.  WITH A COMPREHENSIVE APPROACH, WE CAN HOPE THAT STUDENTS WILL GROW TO BE THE BEST THAT THEY CAN BE!
FOCUS OF THE MONTH:

Here at OMES, we are passionate about the character
of our students, staff, and families. We believe in our
community-based program to build character in our
learners. Please help us in this endeavor by
embracing the six pillars of character within your
home:
• Trustworthiness: Be honest, reliable, and
loyal.
• Respect: Follow the Golden Rule.
• Responsibility: Be accountable for your
actions.
• Fairness: Take turns and share. Treat others
fairly and listen to them with an open mind.
• Caring: Be kind, compassionate, grateful,
forgiving, charitable.
• Citizenship: Obey all rules and laws. Respect
authority. Be a good neighbor. Volunteer.