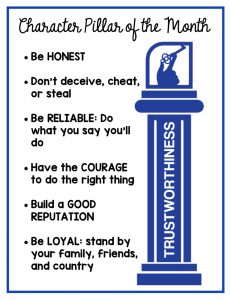 In March…..
We Explore Trustworthiness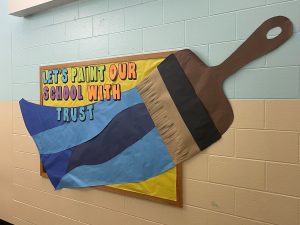 MARCH MADNESS
COPING SKILLS TOURNAMENT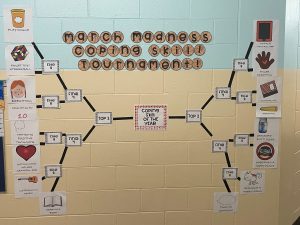 EVERY DAY WE DISCUSSED 2 COPING SKILLS OVER THE MORNING ANNOUNCEMENTS.  CLASSES VOTED ON THEIR FAVORITES.  BY THE END OF THE MONTH WE WILL HAVE OUR FAVORITE COPING SKILL OF THE YEAR!
TREE OF TRUST
Students discussed the topic of "trusting others" and decided who in the school they trust the most and why.  Each leaf represents a trusted person in our school!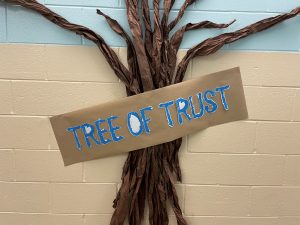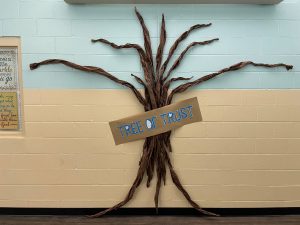 WALL OF TRUST
Students are reminded that being untrustworthy can quickly put holes in the trust they have built with others.  Students are encouraged to always "Be a Trust Builder, not a Trust Breaker"